Shopping Cart
Your Cart is Empty
Thank you for your business!
You should be receiving an order confirmation from Paypal shortly.
Exit Shopping Cart
Founded in 2013, Camp Trusted Parents has given careful consideration to operating a successful all inclusive summer camp for children, teens, and young adults with and without special healthcare needs, and continues to do so. Camp Trusted Parents offers an 8 week day camp program for campers ages 7-22 with special healthcare needs, and their non-disabled sibling and peers ages 7-13.
Campers have fun while building self-confidence, social skills, and gaining friendships. Our camp days focuses on encouraging campers to demonstrate social skills, personal growth, disability awareness, and acceptance; therefore, implementing the key character traits of caring, trusting, respecting, and understanding.
Camp Trusted Parents mission is to foster friendships between children with and without Intellectual and Developmental Limitations, and improve their overall emotional, physical, life skills and behavioral functioning through the aid of various therapies, traditional recreation, and social skills.
Camp Trusted Parents is designed as an all inclusive program for individuals with disabilities and their non-disabled peers, it allows campers to explore endless opportunities and have a memorable camp experience. Our vision is to create an environment which fosters new friendships, sparks the camper's imagination, and develops a greater sense of independence, all while having fun learning new skills and activities. Our campers will engage in sports, music, dance, arts and crafts, nature studies, field trips, and therapeutic activities. Our camp instruction is offered in small and large group formats and activities can be adapted to meet our camper's needs. We are committed to ensuring all our camp's participates have an enjoyable and successful camp experience. Campers will be encouraged to participate in activities in a positive and safe environment while following the rules of camp.
PLEASE NOTE: This program is designed to promote community recreation and is not intended to provide behavior therapy interventions, tools or techniques.
As part of our new program initiative, as our older campers move into the senior program, we begin working on skills that will assist them in transitioning to adult living. This program incorporates leisure education and pre-vocational opportunities through community volunteer services and recreation participation. Participates will be given the opportunity to develop lifetime leisure skills, plan community outings, and learn job skills by volunteering with campus affiliates and organizers.
Some of our campers have a variety of diagnoses, including but not limited to, Intellectual and Developmental Challenges, Learning Disabilities, Down Syndrome, Muscular Dystrophy, Autism Spectrum Disorder, Social Communication Disorder, and Sensory Processing Disorder. We work hard to ensure our campers are experiencing the happiest summer of their lives!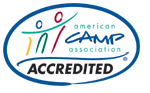 Camp Location:
Queens University of Charlotte
1900 Selwyn Avenue
Charlotte, NC 28207
Mailing Address:
Camp Trusted Parents
P.O. Box 480688
Charlotte, NC 28269
/