Shopping Cart
Your Cart is Empty
Thank you for your business!
You should be receiving an order confirmation from Paypal shortly.
Exit Shopping Cart
Trusted Parents: Camp In A Box
Camp Trusted Parents: Camp in a Box is a weekly themes program, with activities prepared to enjoy from the comfort of the home. All materials* are provided with instructions to enable campers to feel like they're at camp, even from afar!
*other than a few household items*
"We're Seeing The World With New Eyes"
"Camp In A Box" is a highly specialize social skilled camp developed for exceptional children, teens, and young adults, starting from the age of 7 and up, who have moderate to severe special healthcare needs. However; just like our traditional camp, we are all inclusive, so we welcome campers without special healthcare needs to join in on the fun!
Campers can expect to enjoy a fun, creative, and enriching program specifically designed with them in mind. Our experience team of professionals, created a program that maintains the same philosophy, integrity, and reputation of our traditional camp, Camp Trusted Parents.
Just like its predecessor, Camp In A Box, will focus on the importance of promoting social skills, fostering new and old friendships, encouraging fun social learning opportunities, and creating an environment where each camper will feel safe to reach their highest potential to develop unique strengths and abilities.
Campers will enjoy fun and enriching activities, which includes social interaction, physical activities, and personal connection and growth, all while safely socially distancing at home. Our program encourages campers to build confidence and self-esteem, practice important life skills, and take steps toward independence all while have fun and making friends. Our daily schedule of activities includes:
music

games

art & crafts

special virtual events

dance

and so much more!
CTP: Camp in a Box Schedule:
Time Block
9:30am-1:00pm
Location:
Online via Zoom
Contact Email:
Camp Dates & Rates:
Winter Break:
December 28-31, 2020
Price $60 per week
Discount Rate: $40 each additional camper
Daily Rate *$17 per day
Spring Break:
Aril 5-9, 2021
Registration Fee: $25
Price $75 per week
Discount Rate: $55 each additional camper
Daily Rate: *$15 per day
Summer:
July 6-29, 2021
Registration Fee: $30
Price $75 per week
Discount Rate: $55 each additional camper
Daily Rate: $15 per day
Discount Rate if registered for all 4 weeks: $275
Time Block: 9:30am - 1:00pm
*Daily rate campers do not qualify for a camp box, nor is there a discount granted for additional campers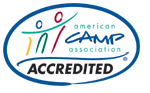 Camp Location:
Zoom Virtual Platform
Mailing Address:
Camp Trusted Parents
P.O. Box 480688
Charlotte, NC 28269
/